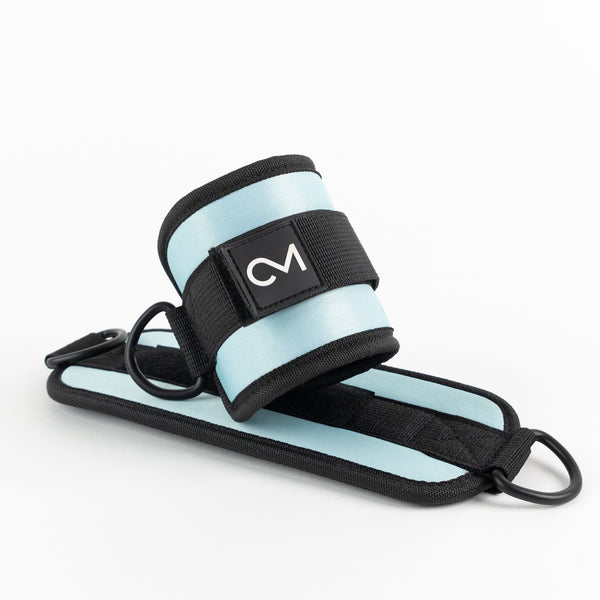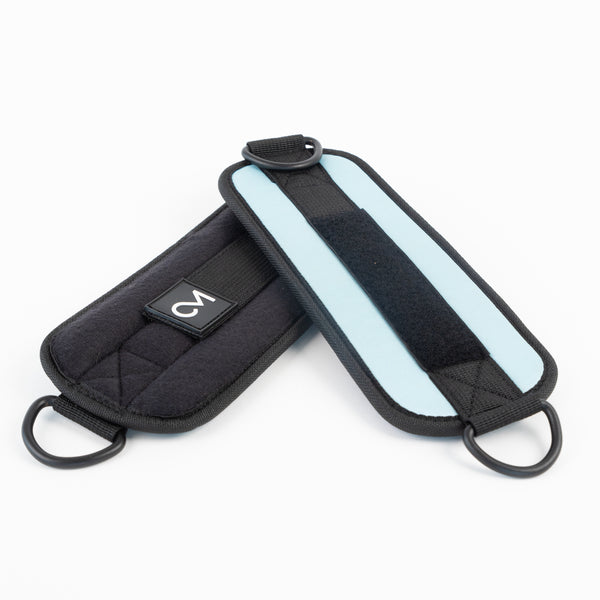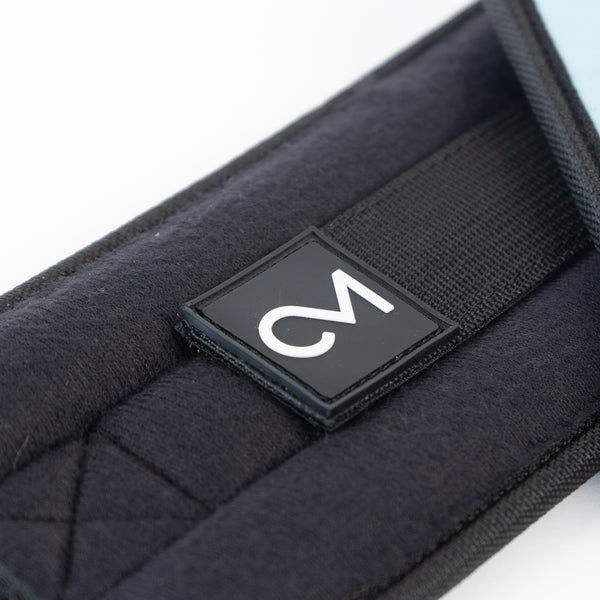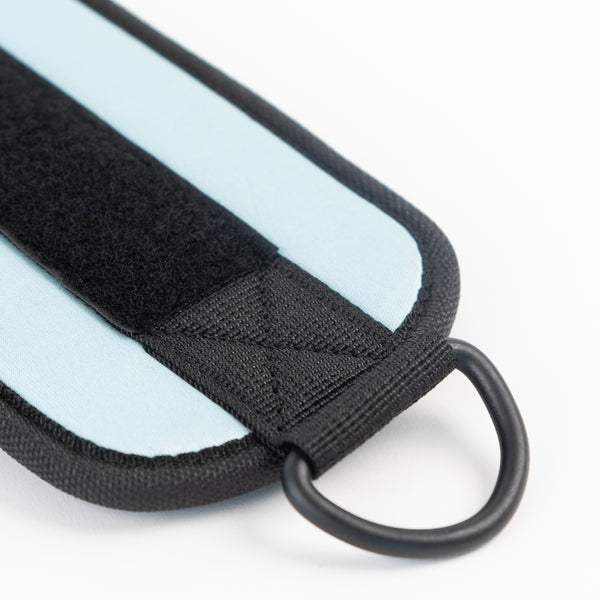 Cable Cuffs - Vision Blue
Elevate your weightlifting with the COM Cable Cuffs – the perfect accessory for targeting those glutes and upper body muscles. 

Key Features:
Versatile Cable Attachment: Our Cable Cuffs seamlessly attach to any cable machine. Whether you're aiming for glute kickbacks, side kicks, lateral raises, rear delt raises, or more, these cuffs are your go-to tools.
Customizable Fit: With an adjustable Velcro strap, these cuffs cater to all sizes. The secure fit ensures your cuffs stay in place, allowing you to focus solely on your form and gains.
Unisex Design: Our Cable Cuffs come in both male and female sizes, ensuring a comfortable fit for your wrists or ankles.
*Travel Carrier Bag Included

*Each order includes a pack of 2 cuffs, making them ideal for bilateral exercises. 

Revolutionise your weightlifting and glute-building routines with our Cable Cuffs. Experience the difference in your workouts and achieve your fitness goals faster and more efficiently.